The horses are currently on winter break and our equine-guided workshops and retreats are on hiatus until next Spring. Here's what you can expect again next season: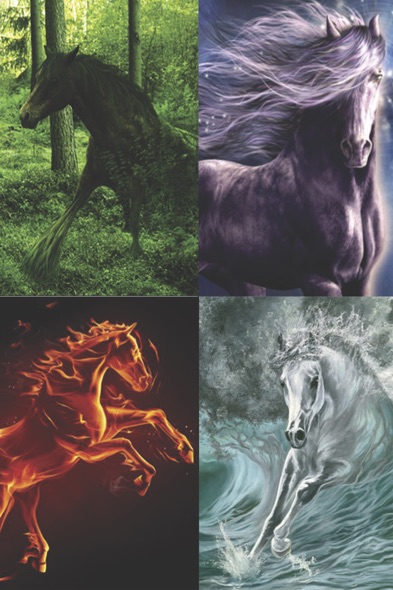 Transform Your Limiting Beliefs
3-Day Retreat for Healing and Transformation
Do you find yourself constantly repeating the same experiences? Have you tried to change a behaviour only to fall back into the same rut? Are you getting frustrated with affirmations and visualizations and positive thinking? It may be time to make a change at the level of your subconscious. 
In this three-day belief-change group ritual Ulrike is pulling together her experience in Shamanism and Equine Guided Learning to bring you a belief-change process that works! It is based on the same principals as Psych-K, which is derived from neuroscience research and ancient mind/body wisdom to facilitate change at the subconscious level. 
In this process we will draw on the wisdom of the horses to support us through interactive exercises. You will be guided through several shamanic journeys and engage in elemental healing rituals to effect lasting change in your life, working with the four classical elements: Fire for transformation, Water to release, Air for inspiration, and Earth to plant new seeds.
These three days will be intense, and at the same time you will be relaxing in Nature, supported by the gentle healing power of the horses.
max. 4 people, $645 per person for three days
This belief-change ritual can also be booked as a private retreat over two days. Please visit the "Services" page for details.
Tools for Living Well
2-Day Retreat for Personal Growth and Empowerment
Supported by horses as healers and teachers, these two experiential days of healing and learning in a small group will leave you nourished and inspired to move forward with fresh energy and new tools to live life more fully.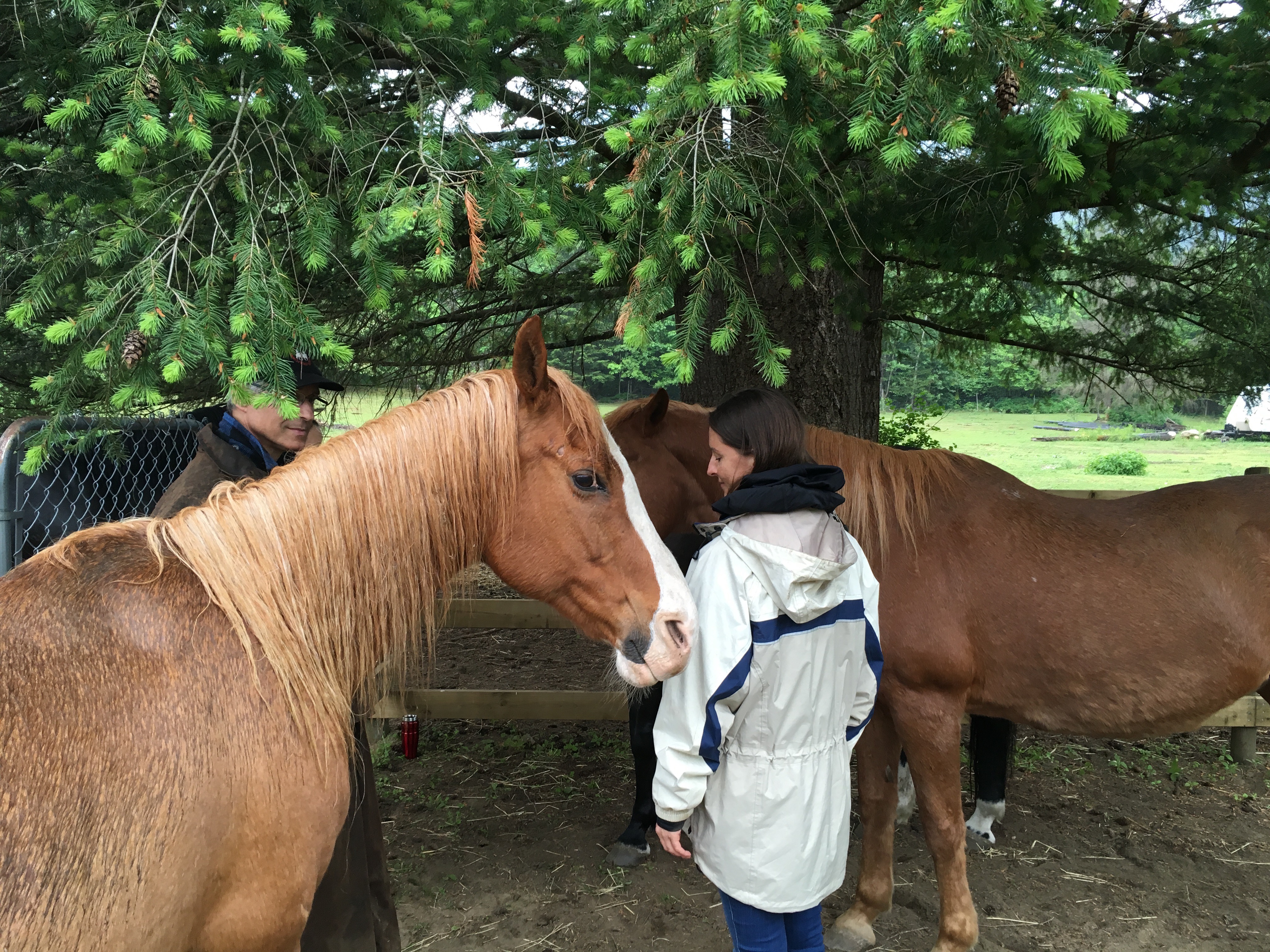 Boundaries
Boundaries are essential to healthy relationships and a healthy life. Boundaries give us agency over our physical space, body, and feelings. Setting and sustaining effective boundaries is a skill. Unfortunately, it's a skill that many of us have never been taught. We might pick up pointers here and there from experience or others, but for many of us, boundary-setting is a relatively new concept and a challenging one. Supported by the horses, you will learn grounding, energy awareness, and setting healthy boundaries through interactive exercises.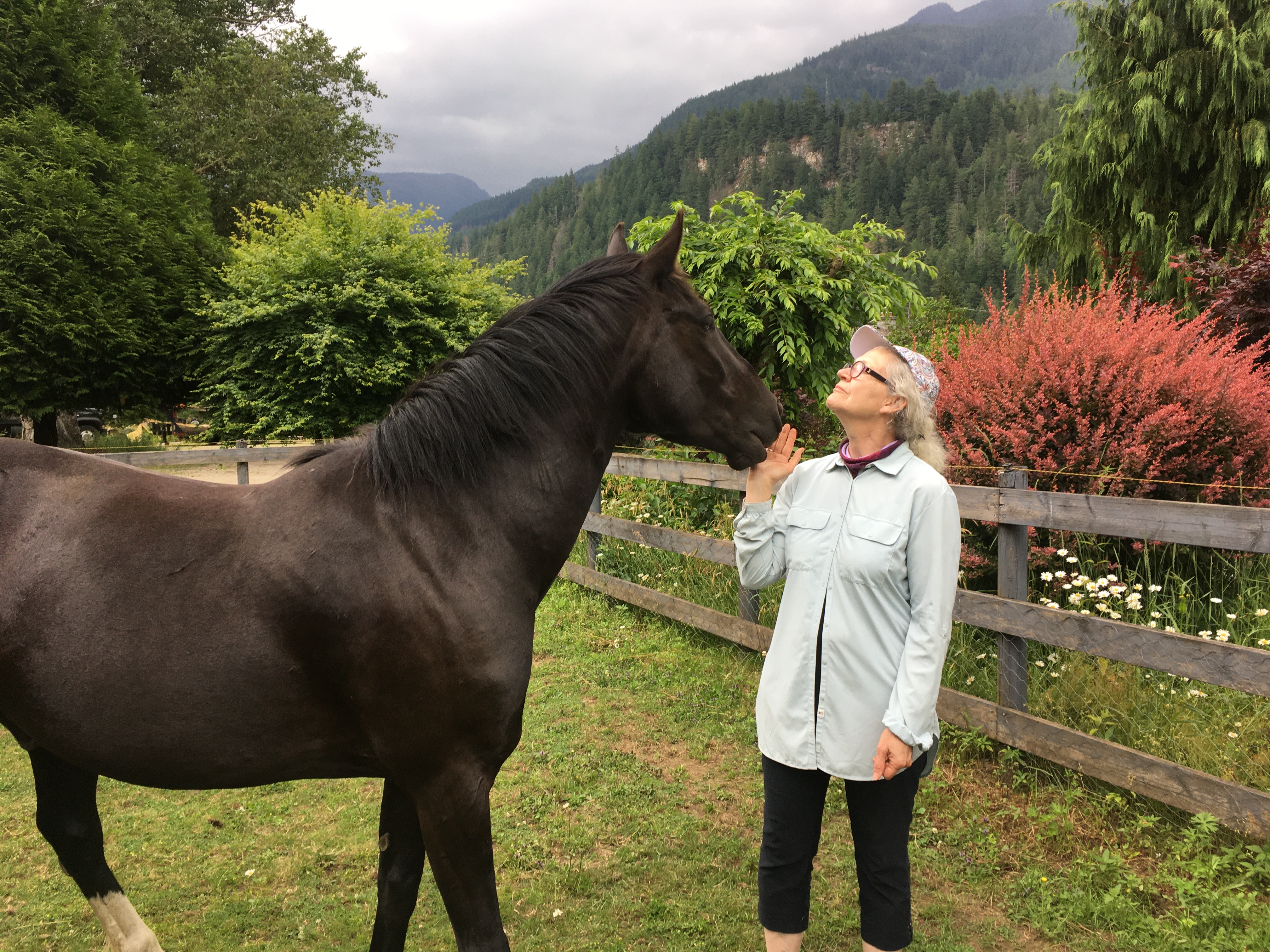 Assertiveness
Now that we know how to set healthy boundaries, we need to learn how to assert them appropriately. Assertiveness is about confidence and self-acceptance. It means standing up for our personal rights and expressing thoughts, feelings, and beliefs in direct, honest, and appropriate ways. Assertiveness includes discernment—the ability to decide when a situation is healthy and supports our well-being, and when it is not—and to take appropriate action. Horses are amazing at teaching us all that and more through interactive exercises.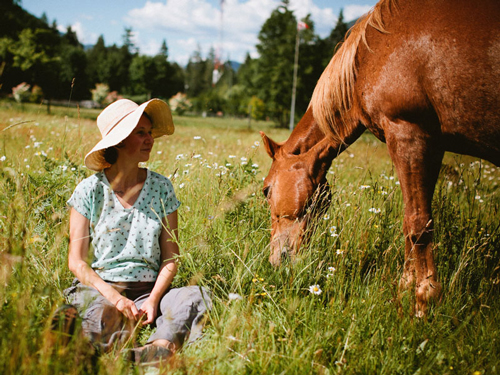 Self-Care
Self-care is an important part of effective boundaries, which involves giving ourselves permission to put ourselves first. It also means recognizing the importance of our feelings and honouring them. Self-care is anything that we do to take care of our mental, emotional, physical, and spiritual health. Though a simple concept in theory, it's something we often overlook. Supported by the horses, you will learn these important life-skills while at the same time recharging your depleted energy resources and receiving gentle healing from Mother Nature and the horses.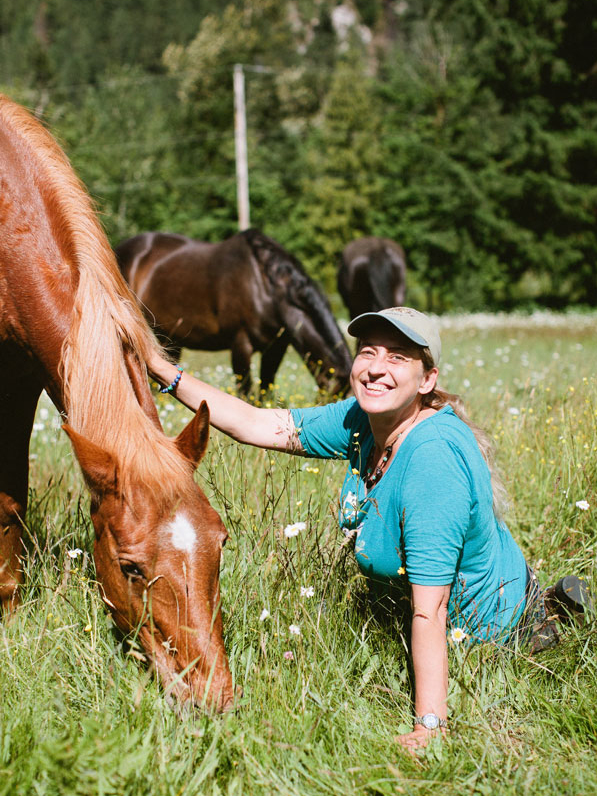 Release & Recharge
1-day retreat
Are you ready for the pandemic to be over already?
Would you like to release the heavy emotions that have built up this past year?
Could your depleted "batteries" benefit from being recharged?
During this nature retreat we will spend time in the gentle presence of the horses and let them help us do just that: release and recharge, and find out what we need now in order to move forward from here. This day has no set agenda. We will simply flow with the needs of the group and the guidance of the horses.
One-day retreats are regular $245 and I am offering this one at a special "pandemic" rate of $220. Or bring a friend and pay only $200 each.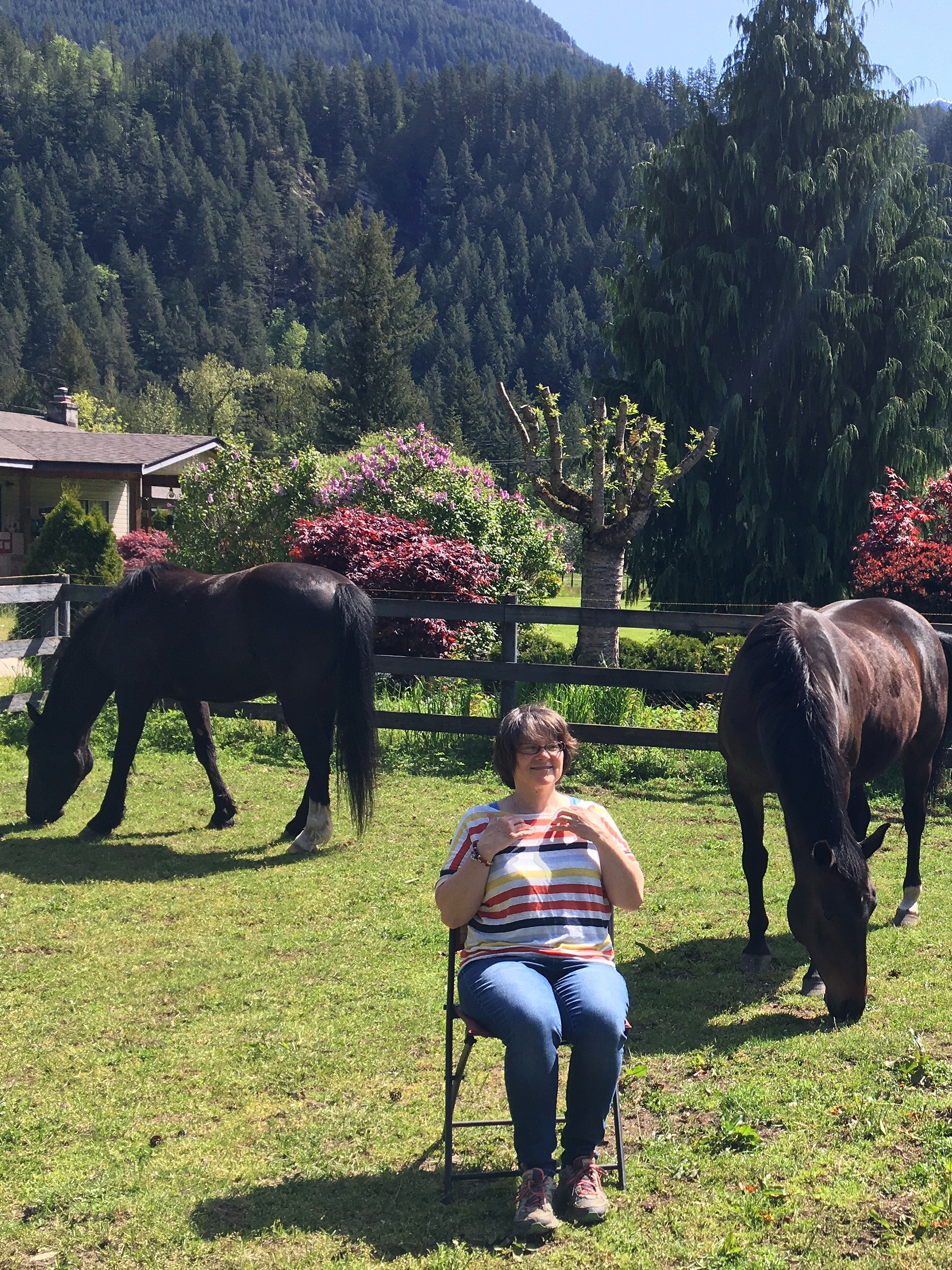 EFT Tapping
1-day Retreat


Imagine combining the magic of "tapping" with the healing power of the horses...
In this one-day retreat I am partnering with my friend Christine Zyla, a life coach and certified practitioner of Emotional Freedom Techniques (EFT), who will teach us EFT tapping to release the heavy emotions that have built up in our lives over the past year. Then we will turn to the horses to receive guidance on how to move forward from here, all while receiving gentle healing from the horses and Mother Nature.
EFT is a routine of gentle tapping on specific acupressure points to relieve emotional and physical pain. The basic technique presented in this workshop is a simple and effective self-help tool for bringing calm to the body and mind.
Max. 4 people, $295 per person
This offering is a full-day immersion into soul healing rituals combined with equine-guided counselling. Bundled into a personal retreat package your investment is only $580 for a full day of healing, transformation, and empowerment. Or bring a friend and pay only $465 each.
Questions?
To find out more about these offerings and to register, please send us a message through the contact form.