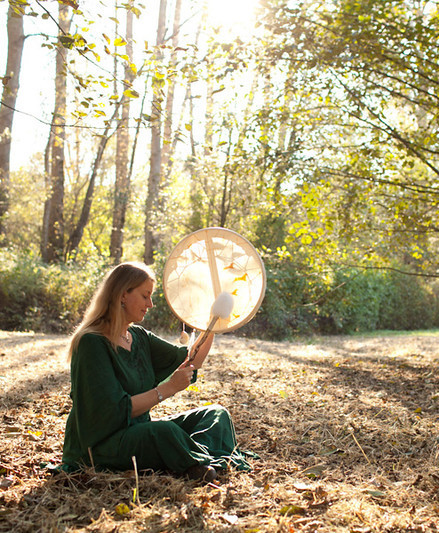 Soul Healing Rituals
From an animistic, or shamanic, point of view, the source of all things is Spirit. The key to healing is transforming the energy of illness into the energy of health. For people who experience chronic mental, physical, or emotional pain, healing rituals with the elemental powers — Fire, Water, Earth, and Air — can be a means to reach the source of the pain in spirit and release that pattern of suffering from your life. It is a path for reclaiming your power and for restoring joy and meaning to your life. Ulrike offers elemental healing rituals in Nature, as well as soul healing guided by the wisdom of her horses.
Please click here to learn more about shamanism and soul healing.
Soul healing rituals take about two hours on average and your investment is $260 per session.
For followup support and spiritual coaching via phone or Zoom, please visit the coaching page.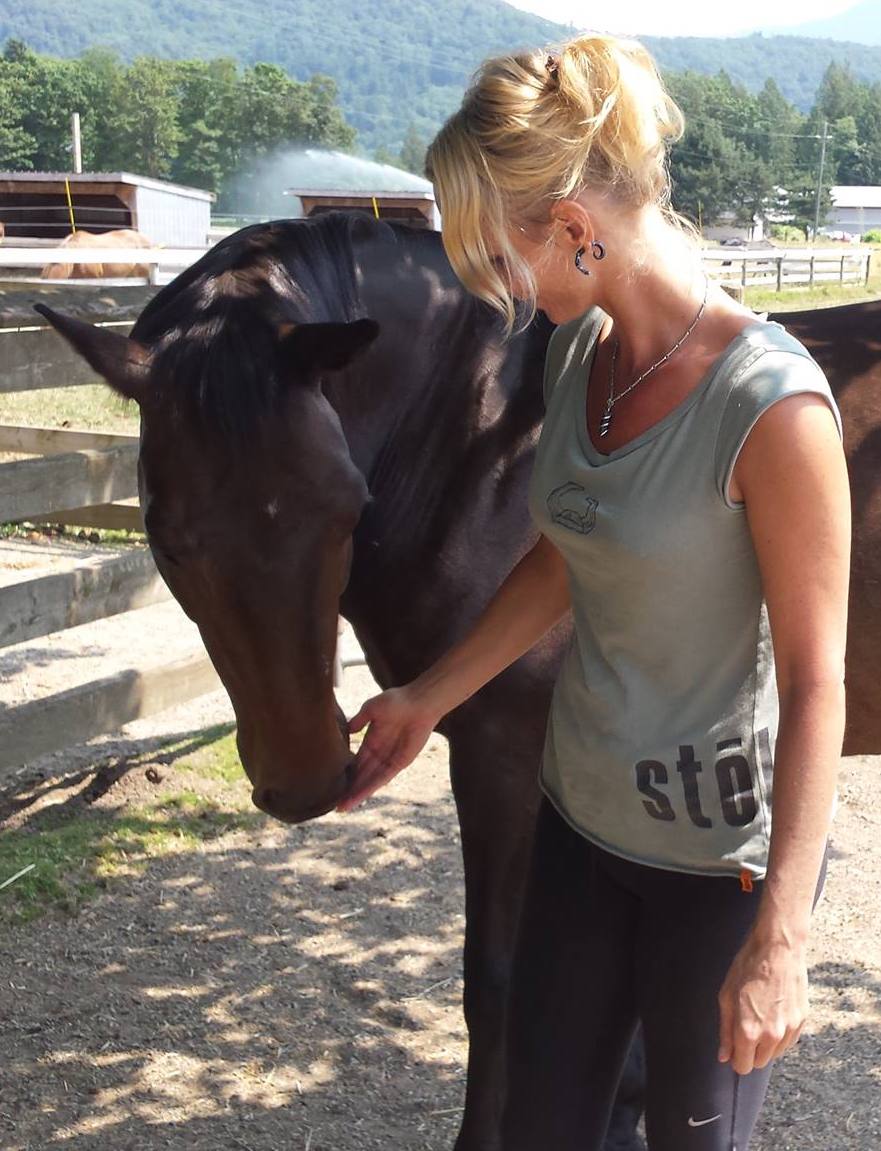 Coaching with Horses
Horses are gifted teachers and amazing facilitators in the work of human development, emotional healing, and spiritual growth. They teach us critical life skills, like managing emotions, navigating change, setting boundaries, and speaking our truth. Through specially designed activities we can deepen our awareness of personal issues, underlying feelings, and areas of tension that limit our ability to reach our true potential. Interaction with the horse requires no previous experience and includes many different activities such as petting, grooming, walking with the horse, or just sitting in their presence.
Please click here to learn more about coaching with horses.
Regular sessions of 90 minutes are $200
Shorter follow-up sessions, as well as longer soul healing rituals supported by horses are also available.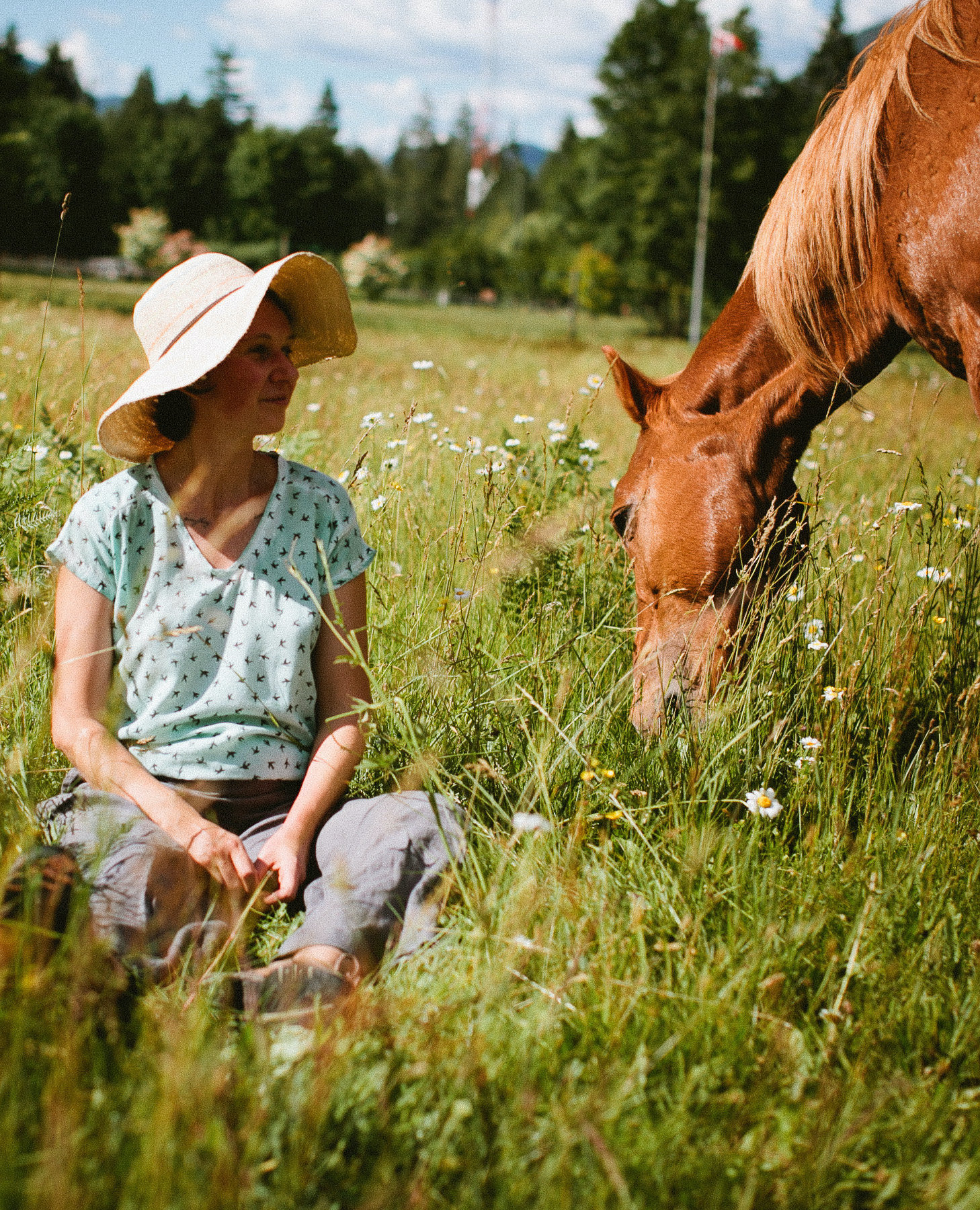 Private Retreat
One day of transformation and empowerment guided by horses
Imagine spending a whole day in nature, releasing heavy emotions into the flowing water of a river, transforming your life in a fire ritual, planting seeds of change into the Earth while receiving healing from the horses and learning new life skills...
This offering is a full-day immersion into soul healing rituals combined with equine-guided counselling. Bundled into a personal retreat package your investment is only $580 for a full day of healing, transformation, and empowerment. Or bring a friend and pay only $465 each.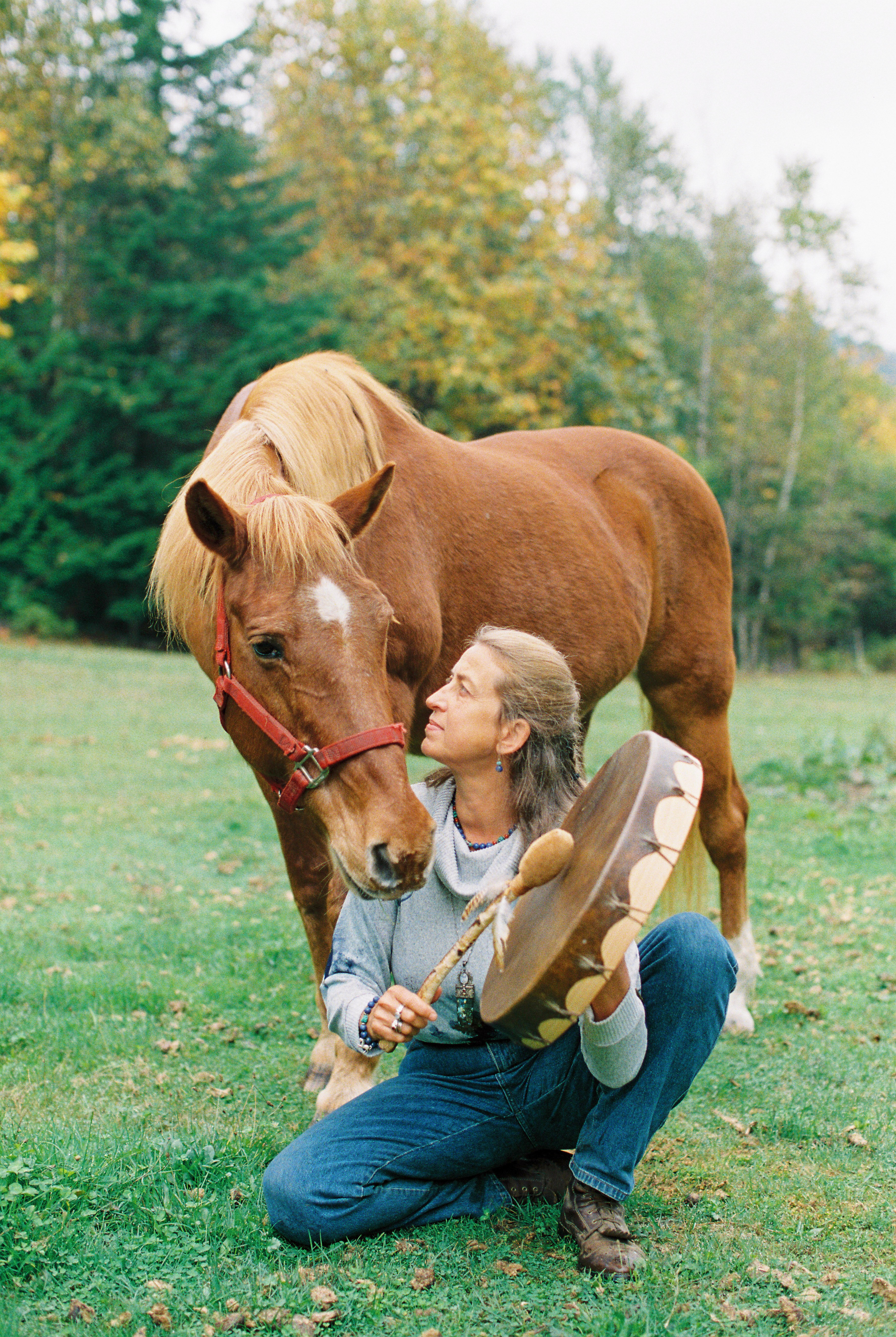 Belief-Change Ritual
Two-day transformative process—with or without horse support
Do you find yourself constantly repeating the same experiences? Have you tried to change a behaviour only to fall back into the same rut? Are you getting frustrated with affirmations and visualizations and positive thinking? It may be time to make a change at the level of your subconscious. 
In this 2-day belief-change ritual Ulrike takes you through several guided visualizations (aka shamanic journeys), four soul healing rituals, and facilitates a Psych-K whole-brain balance to effect lasting change in your life. This process is based on principals derived from modern neuroscience research and ancient mind-body wisdom to facilitate change at the subconscious level. We work with the four classical elements: Fire for transformation, Water to release, Air for inspiration, and Earth to plant new seeds. In the horse-supported version of this retreat, we also turn to the horses for guidance.
This is an intense ritual process over two days and your investment is only $980 for two full days of healing, transformation, and empowerment. Or bring a friend and pay only $785 each.
Free Call
To find out more about these services and to schedule your session, please book a free video call or send me a message through the contact form.