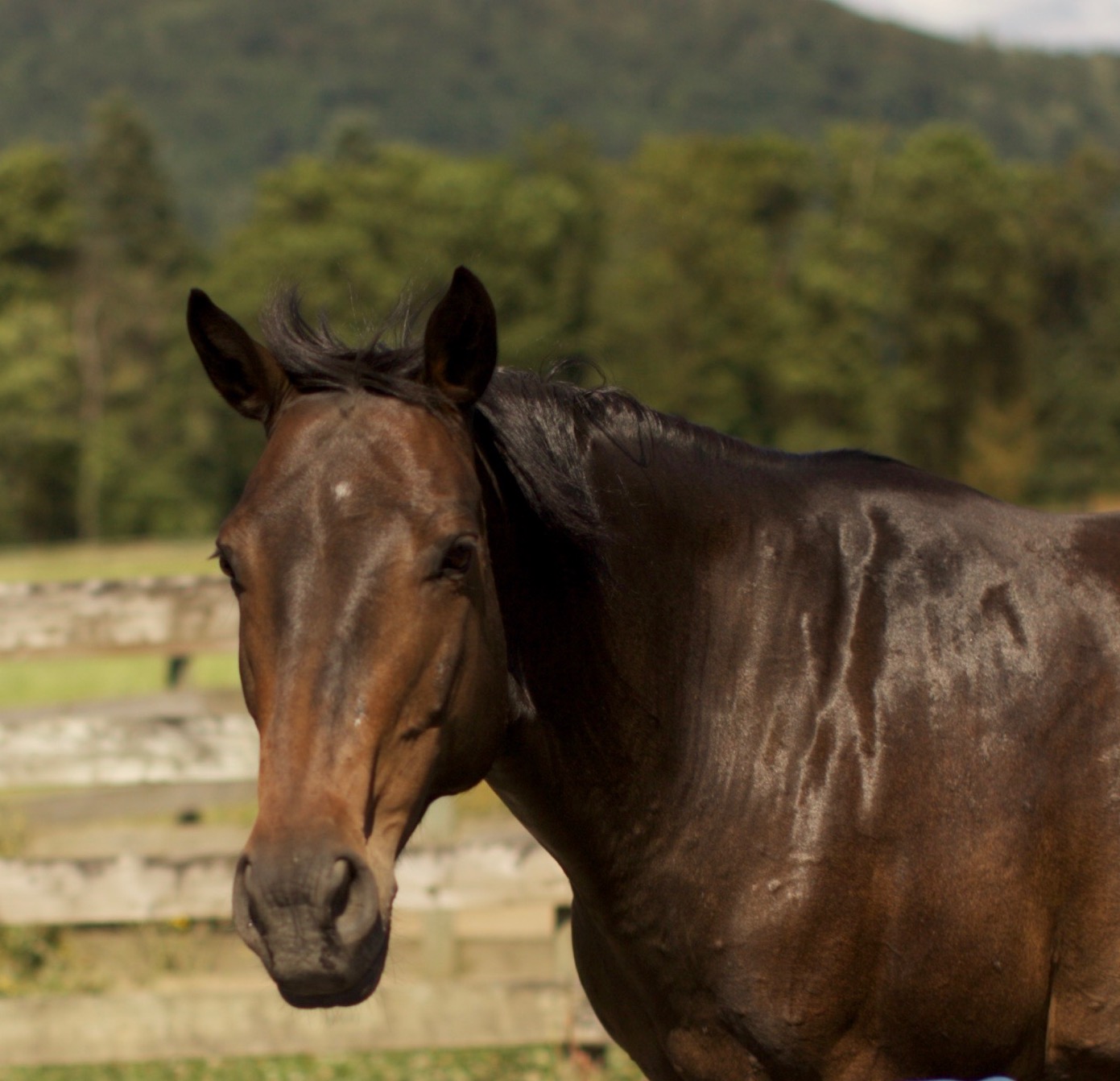 Shoko
The Shaman—allseeing and allknowing
Shoko is my equine soul-mate. She is 19 and we've been together since the night she was born. She never became the awesome trail horse her mother was. Instead she has become the most amazing teacher I have ever known. She continues to teach me not only to be a better person, but how to become a better horse. With her huge, all-encompassing heart Shoko welcomes people of all walks of life and teaches them how to love the person they see in the mirrow.
Moonshadow
The Protector—playful and challenging
Moonshadow is Shoko's son. He is 7 and his arrival in this world was a delightful surprise. He's a big boy with a big personality and the attitude of a teenager. Moonshadow is full of curiosity and zest for life. Everything is fun and games for him and he helps people rediscover joy in their life. With his confident and assertive nature he also teaches everyone how to set and maintain healthy boundaries, including me.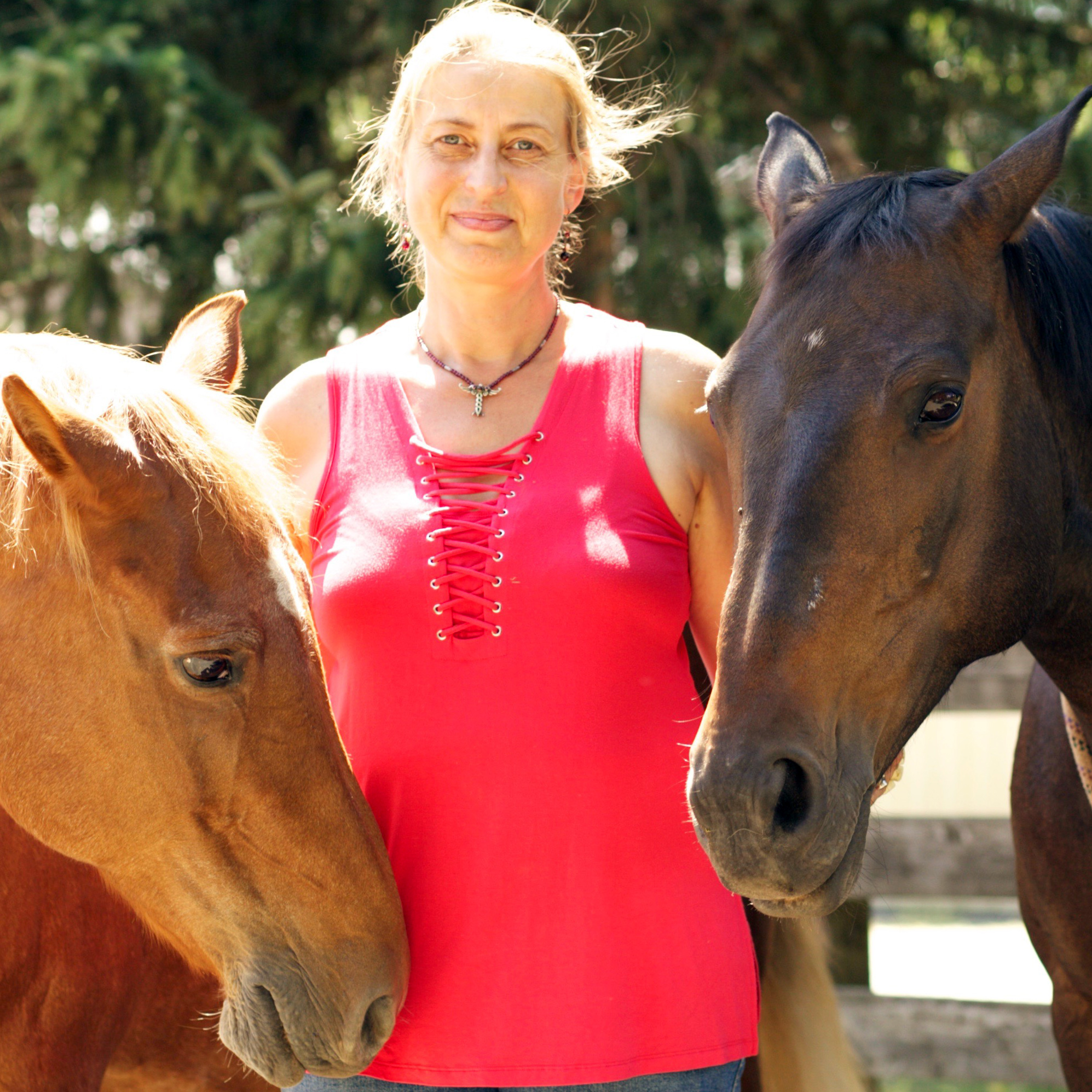 Ulrike
The Facilitator—always learning and growing
I have been around horses since earliest childhood. When I first arrived in Canada, I worked as trail guide and wrangler in a remote part of the Chilcotin for two years, accompanying weeklong wilderness pack trips through the coastal mountain range. After working as a Peer Counsellor and Shamanic Practitioner for a few years, I trained in Equine Facilitated Wellness at Chiron's Way in Maple Ridge, and in Equine Assisted Learning at The Equine Connection Counselling Services in Vernon, BC. I love to share the amazing healing power of my horses with anyone who follows a path of personal and spiritual growth.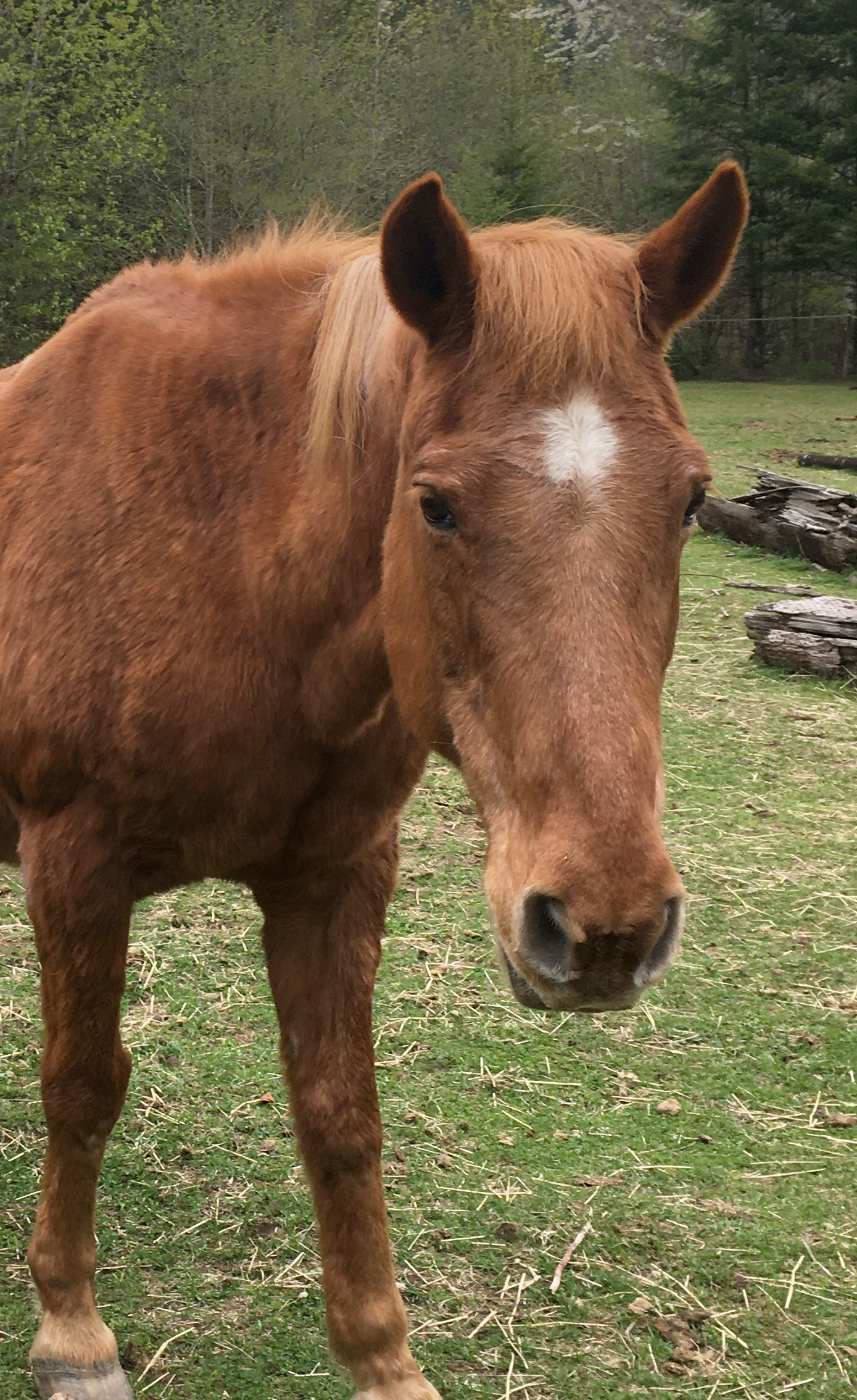 Florita
Running forever free on greener pastures
Florita was 32 when she left this earthly plane. She was my heart-horse and equine friend for almost 25 years.
Florita had a difficult start in life, being orphaned at only a couple of months old, raised by hunting guides and "broken" to the saddle in an abusive way. She was very afraid of people when I met her, but once she found her way into my life, she learned that some people can be trusted and we bonded deeply. In her younger years, she was an awesome trail buddy and we spent many years riding the Chilcotin mountains together, going on solo adventures and trusting each other with our lives. She taught many of my friends how to ride and gave them unforgettable experiences horse camping in the most remote areas of the Coastal Mountains.
When she retired from riding, she spent her final years helping many of our clients through equine-guided counselling session and retreats. She was an amazing healer and, given her difficult upbringing, was particularly good at supporting women who also had experienced abuse or loss.
I am heart-broken that she is no longer walking this Earth with us, as are her daughter Shoko and grandson Moonshadow, but I find comfort in knowing that she had a very long life filled with love and that the strong bond we have transcends this earthly life we shared. May you run forever free, Florita. Until we meet again.